I am Karan, male, Delhi, 30 years of age and have one among many true stories to share. It all started when I was in England pursuing a Masters course. I met this lady on the chat from India who simply refused to accept that I was at that moment of time in England. Anyway I gave her my mobile number on which she immediately
called to verify the fact. From then onwards we regularly chatted on the net.
I came to know Netu is in Calcutta, separated from her husband undergoing a bitter divorce and also had a 3 year old son. But she had this energy and flare that attracted me the most about her. A never say quits attitude. Moving on, as fate would have it I came back to India and straightway got into a job. We kept in touch on and off.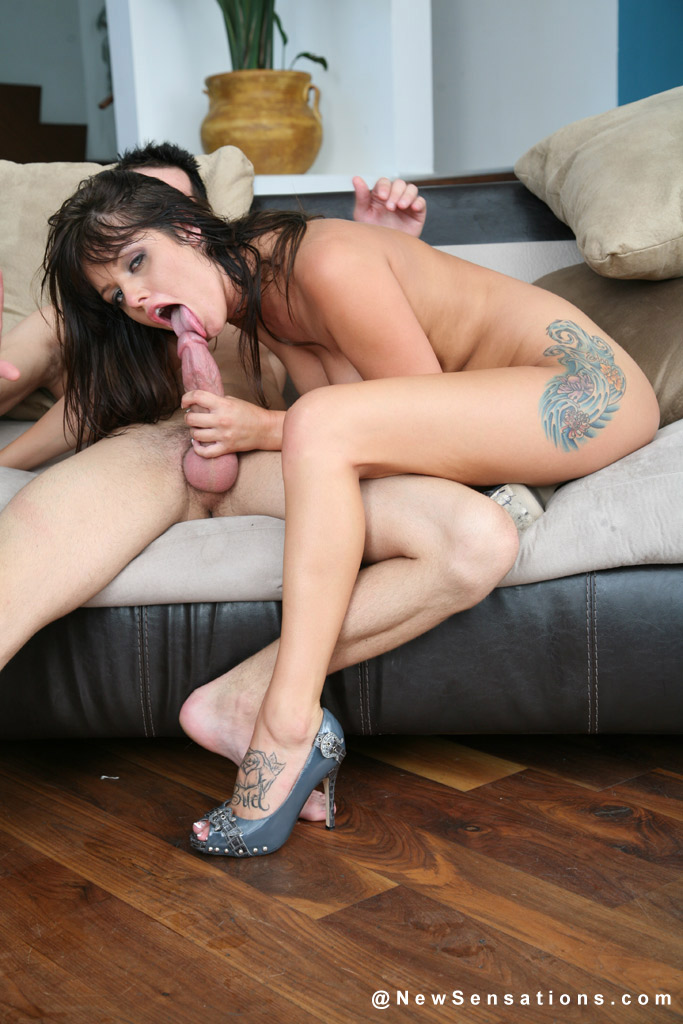 A year later I had to visit Calcutta for a day in transition and heading off the next day. Skeptically I sent her an email that if she would like to meet up. She said yes and we fixed a time and place in the evening and not to mention the identifying white T-Shirt she would be wearing for us to identify each other!

Well I reached bang on time, it was a happening pub. I took a table and started waiting anxiously. 15 mins led to half an hour and reaching 45 mins.
I thought to myself "this is a classic KLPD", stood up as they say. Anyway there she walks in wearing a white T-shirt an above average looking babe, about 5'3', wheatish complexion, good knockers, a fantastic ass and a smile to die for! It just took my breath away and I felt giddy…probably because the blood was pooling somewhere else now.
Not to make an ass of myself and going after the wrong gal I called on her mobile, when the mobile in her hand rang is when I was sure it was her. I waved, she noticed me gave one of her deadly smiles and walked over and said Hi. Well she brought along two friends of hers too!! Well probably as a security measure.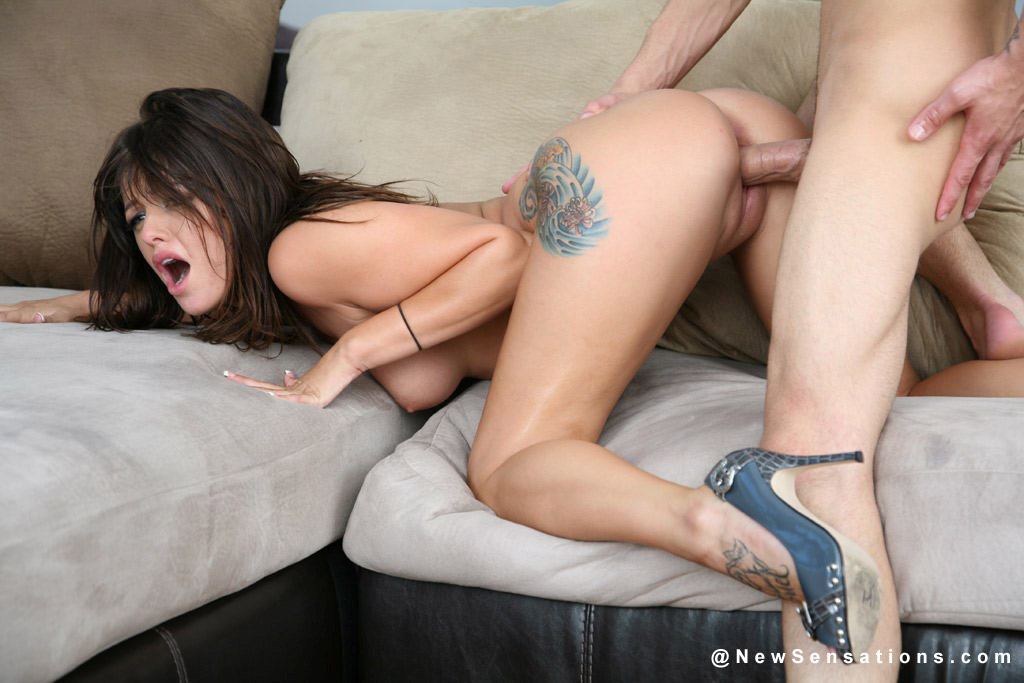 We got introduced to each in the group now and drinks started to flow. Throughout the evening the conversation was rather casual and soon her friends declared they needed to get back. We all started walking out of the pub and my spirits started getting down. I thought this is it boss…..no action tonight.

When we were departing I casually asked her "the night is still young Netu, would you like to hang around a little more" Netu said , with sparkle in her eyes "yeah, sure".So we started to walk around and casually chatting, bumping into each other once a while and not only my hopes started to rise…..Ha ha. Then there is this moment of departing again and I decided that it is now or never. I ask her straight can we go someplace more private?"
Netu's eyes and smile said it all, no words were required.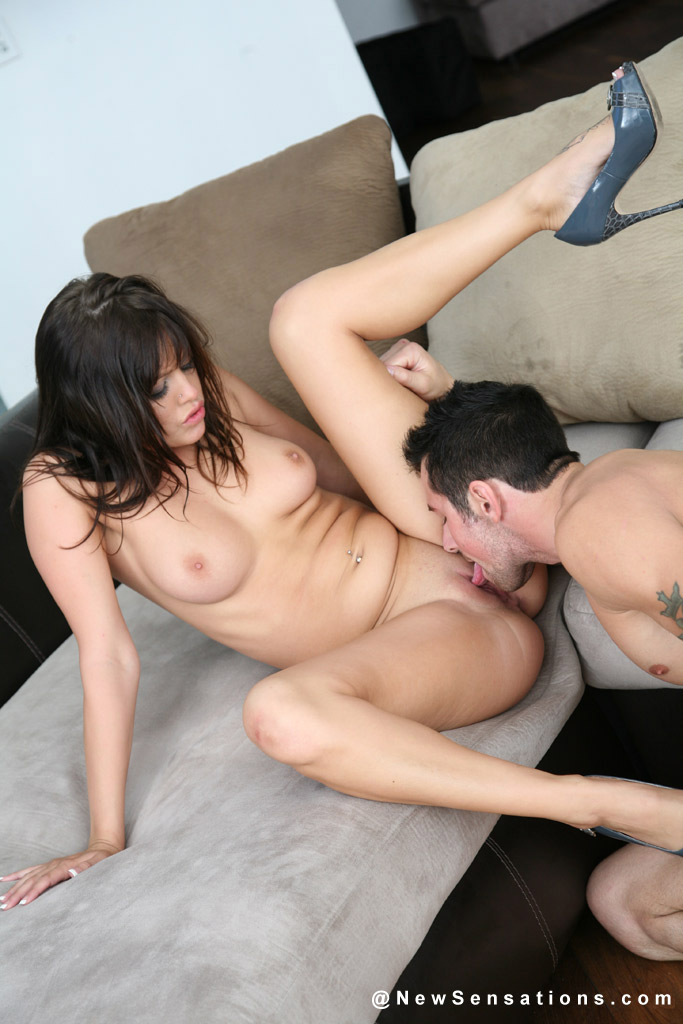 Now the situation, I am in a city I have never been in before in a hotel where I can't take her with me. So I ask her do you know any place where we can go?""No" Netu said. We could not go back to her place either.So we get into this cab, and asked the driver to take us to a hotel. My heart is racing with excitement and looking at her I can say she was feeling the same. In the cab we kissed passionately not bothering where the cab was heading.


Her lips were on fire and her tongue tasted so sweet. We were making out right there and then not bothered about anything till the cab stops in front of a shady looking hotel. Probably the driver guessed why we needed the place. Both of us did not like the idea to check into the shit of a joint and I started to get worried! Damn! Don't know what struck her but she said "we can go to her cousin's place….she lives alone and won't mind us doing what we wanted to do". Netu's cousin.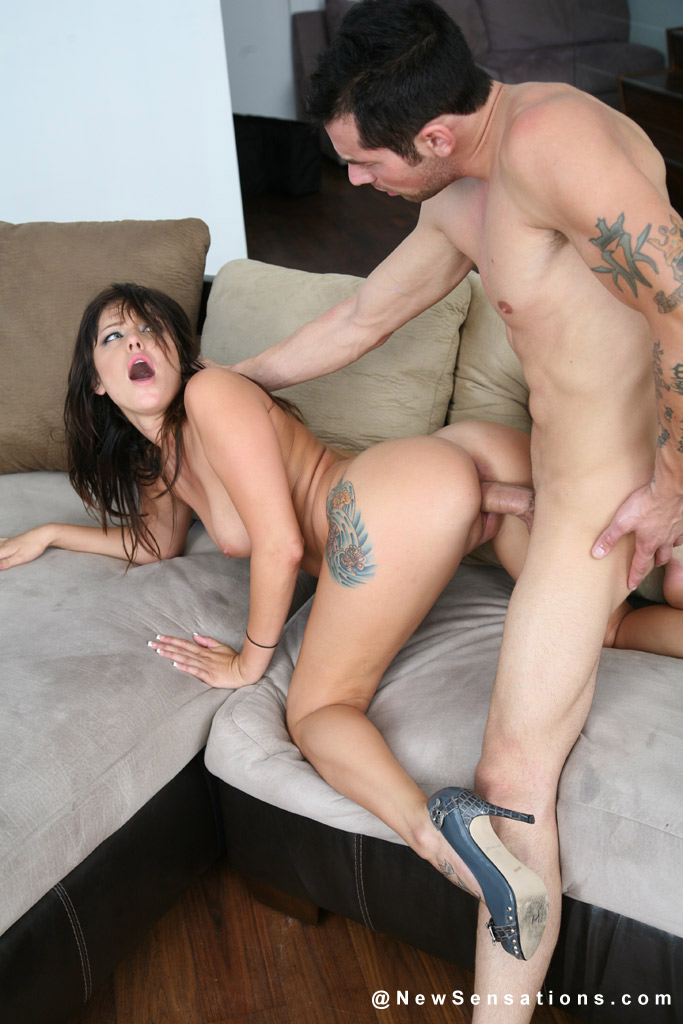 Told the cabby to take us there, and we must have put quite a show for the driver I tell you. We were getting at each other like wild animals. Now don't get me wrong all that happened was with the clothes on always!We reached her cousins place should be around 1 at night. The cousin was a nice lady, we chatted a bit and then she declared that she was sleepy and retired into her bedroom.


I bet the cousin must not have even closed the door that I and Netu pounced on each other. I took hold of her lovely ass and gave a deep passionate kiss. The clothes started getting off…..her T-shirt gone….my shirt was half way. Somehow we took control of ourselves and went to the guest bedroom.
Taking stock, she was in her bra…….black…. my favorite and it aroused me further to no extent. I reached back while kissing her and unhooked the bra and let it slide down.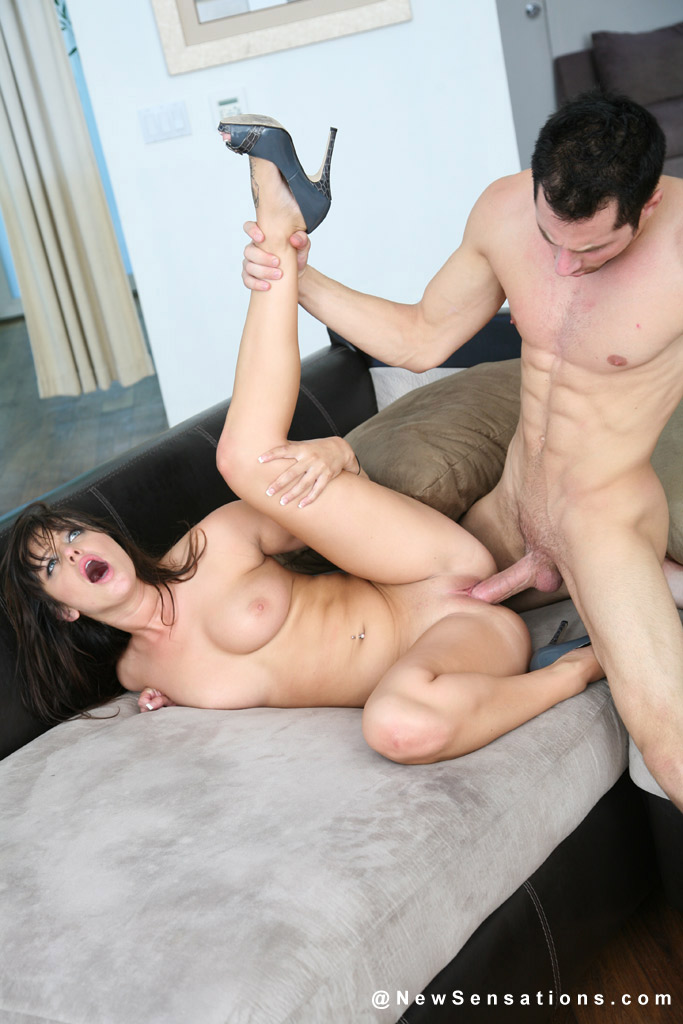 Netu had smooth flawless skin, her boobs were fantastic…..medium sized not sagging kind and with perfectly perched erect dark brown nipples. I took one boob in my hand and starting slowing pressing them, massaging them and tweaking her nipple with my finger and thumb. She moaned……it was beautiful. She started tucking at my pants with the arms. We fell on the bed kissing. I slowly started going down on her with my tongue, nibbling her ear lobes…kissing her neck and reached her boobs.


I took one nipple in my mouth and whirled my tongue around her nipple while still in my mouth. She was going wild with desire but I am not the kind to go fast……I kept her penned down on her back while I worked on her boobs. Taking each nipple at a time and thoroughly enjoying myself…..her moans expressed the same. I went further down and licked her navel while massaging both her boobs. I opened her pants, slid them down.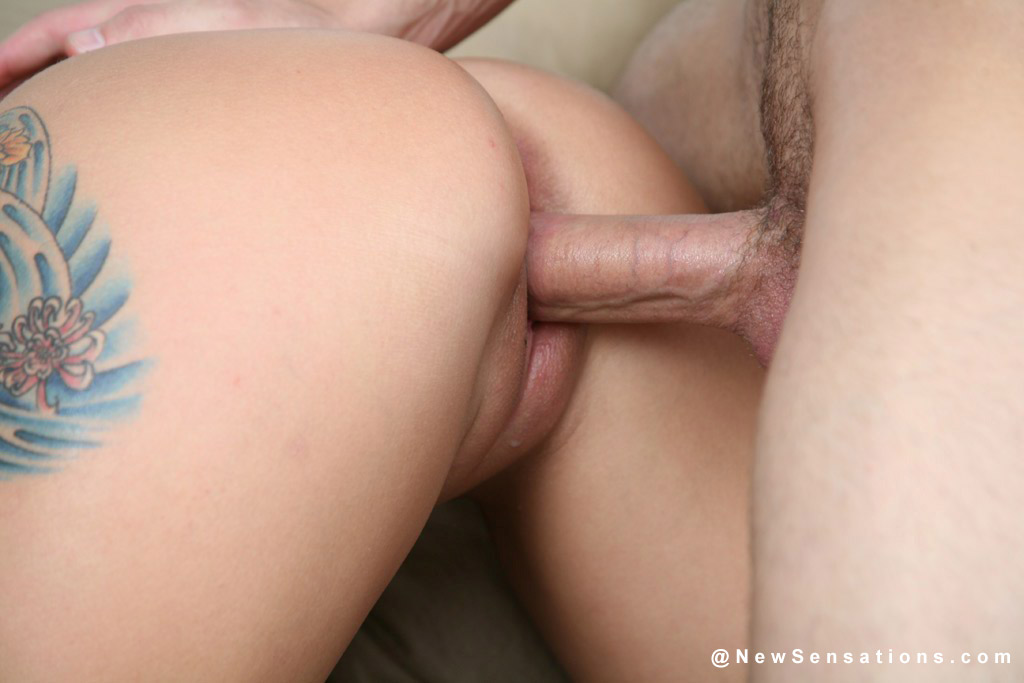 Netu was wearing black lacy panties which were already wet with all the excitement. I tucked the elastic of panties with my teeth and gave good licking on her stomach. I pulled the panties down. She had a fantastic pussy, the pubic hair was neatly trimmed and the pussy was oozing of her love juices. I went down on her and gently licked her pussy from outside. It drove her mad and she arched her back suddenly.


She grabbed my head and starting pushing me towards her pussy. I put in my tongue and stated to eat her like mad. She was moaning …….the deep moan coming from the very core of ecstasy. Netu at that time had no idea of her surrounding and was completely immersed in the pleasure she was receiving. I flicked her clit with my tongue and inserted a finger. While finger fucking her and kept licking and teasing her clit with my tongue. She started shouting "I am coming….ah ah" she had an explosive orgasm.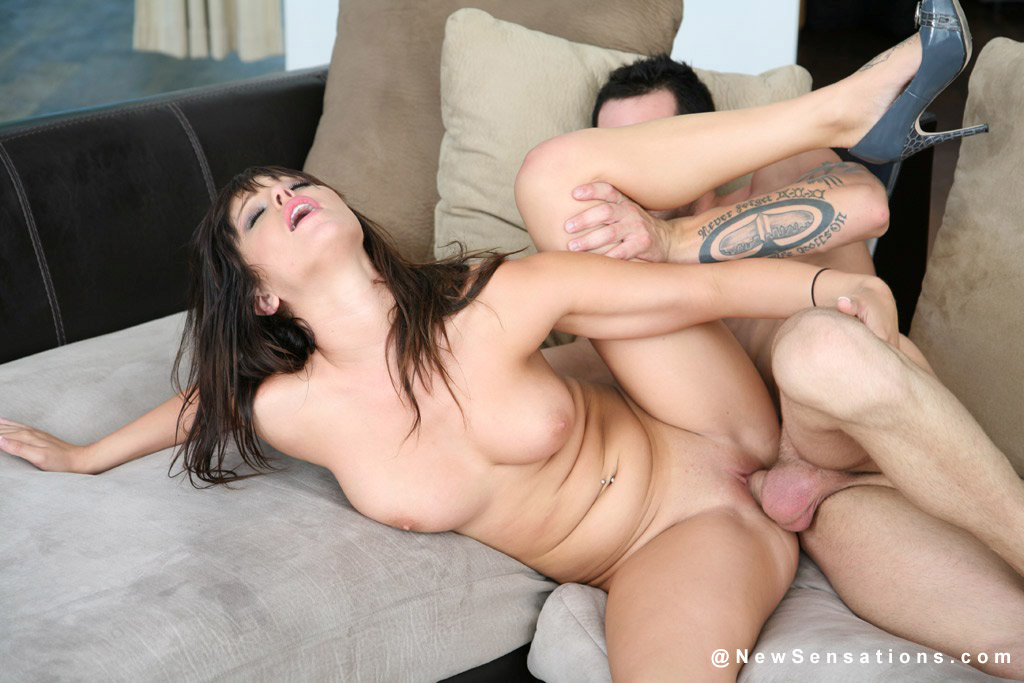 Netu's was exhausted by the first orgasm itself!! She just went loose and was breathing heavily. By the time my prick was so hard it was ready to explode. I took my pants and underpants off and lied next to her. I started feeling her all over the body and waited for her get her breath back. She regained rather quickly and took my dick in her hand.


Aahhh what a feeling it was, she started moving her hand up and down my shaft and kissed me along. Then she moved and took the tip of my prick in her mouth. I cannot describe it when Netu whirled her tongue around the tip just great. She took the whole prick in and gave me a fantastic suck.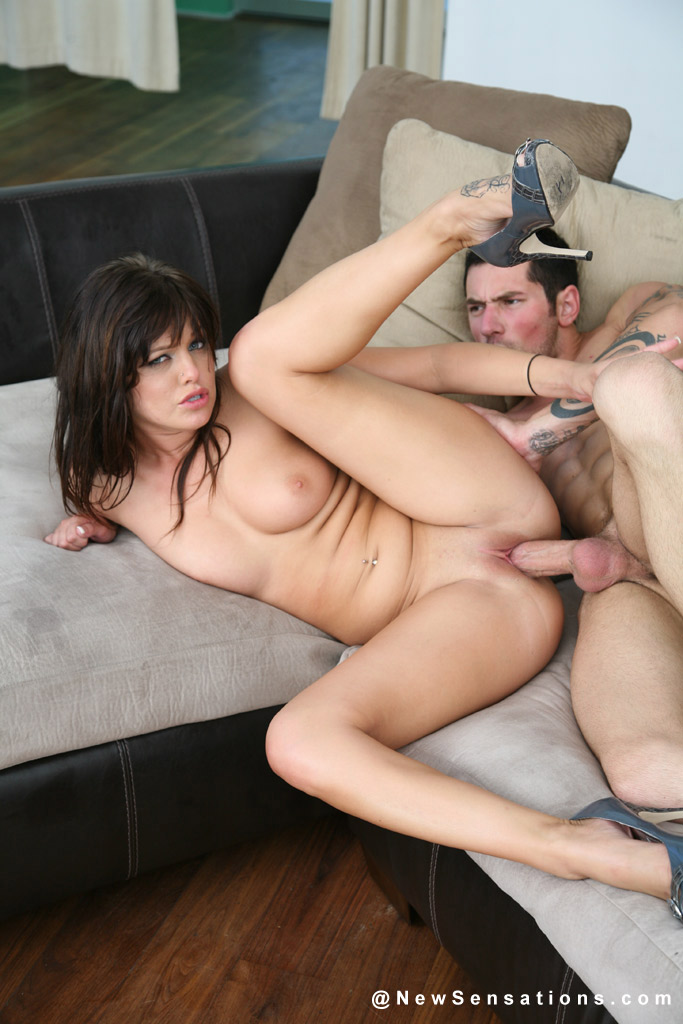 All the while feeling my balls in her hand and once she actually gave my balls a suck too. We could not wait any longer and I position myself on top of her and slowly guided my prick into her pussy. She was so wet and ready it just went in and we moaned.I started with slow strokes and gradually increased the intensity.


She was like "please harder, faster .please.fuck me harder", I increased my pace and thrusts and she moved her hips to meet the rhythm. We stopped in between and changed positions. She was top and gave me the fuck of a life time. When I felt the cum building in me we shifted positions again with me on top and gave deeper thrust and we both exploded. We cummed together, I deep inside her.


We spent the whole night together never sleeping, naked…..talking to each other and made love three times before it was morning and we parted ways. We still keep in touch and I am waiting for next trip to Calcutta so that we can create the same magic again.
| | |
| --- | --- |
| Bookmark This Post: | |